Van Halen Iii 3 Cd Complete Band X4 Signed Eddie Alex +2
VAN HALEN III 3 AUTOGRAPHED CD COMPLETE BAND X4 SIGNED BY EDDIE VAN HALEN, ALEX HAN HALEN, MICHAEL ANTHONY AND GARY CHERONE. ALSO SIGNED TWICE BY EDDIE VAN HALEN, ON THE INSIDE OF THE BOOKLET AND ON THE COVER.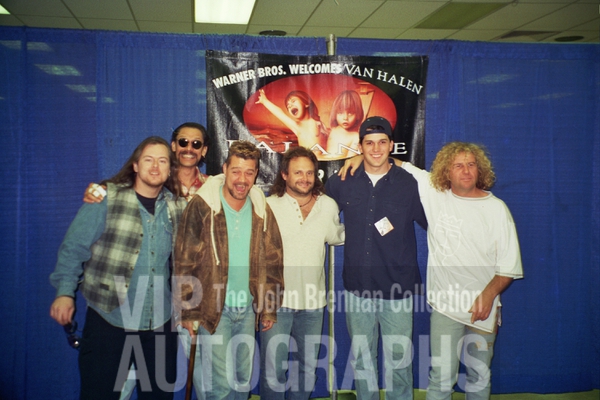 All autographs come with our
VIP Autographs, LLC Certificate of Authenticity
issued by John Brennan, personally guaranteeing the items to be authentic, genuine and original for life. Every autograph we offer for sale was signed in-person by the celebrity directly for us. We are both collectors and sellers of autographs; now in our 4th decade and highly regarded at the top of the autograph field and hobby. Additionally, we guarantee every item we sell to pass PSA & JSA or any other reputable third party authentication service. Please keep checking back with our site, as we will be adding some of the most amazing signed pieces of memorabilia from our own personal collection, many of which are never before seen rarities.
---

John Brennan, VIP Autographs
RACC Trusted Seller #105